Fully Trained Baytown Irrigation Contractors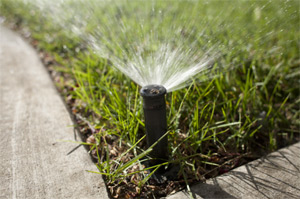 You need a new sprinkler repair company. We fit the bill. Our Baytown irrigation contractors has several advantages over the corporate competition. First, we are local. Second we are fully trained in a one on one environment. Third, we have the latest industry equipment. And last, we only use the highest quality parts to do all work.
If there is one thing that sets us apart from everyone else in the sprinkler repair game it's that we're a locally owned company with strong ties to the Baytown TX community. Our workers are locals, drawn from the best tech schools in the region. We care about our clients in a way that is foreign to the corporate sprinkler repair companies. You'll see Bill, our owner, at the local Kroger – that's something you can't say for the other guys.
We Are Your Professional Team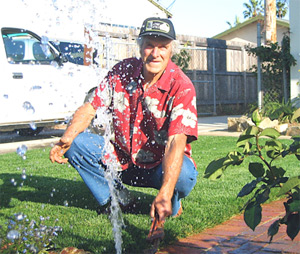 We spend a great deal of time training each new hire to do things the right way. Sprinkler systems are highly technical machines and need special tools and expert manipulation. Only after a year or more working in the field with a seasoned veteran do we send out a tech on his first solo assignment. But, our techs are never alone. We all have smartphones so if there is a problem that someone hasn't seen before, a simple video and our veterans can help. When you call us, you get the entire team, every time.
We bring three things to every service call we respond to – the latest ground penetrating electronic detectors, a truck full of replacement parts and a highly skilled technician (or two). Our equipment allows us to locate and repair almost every issue with a sprinkler without having to dig exploratory holes. We can get in, diagnose the problem, and get it fixed faster than ever before.
We Only Use High Quality Replacement Parts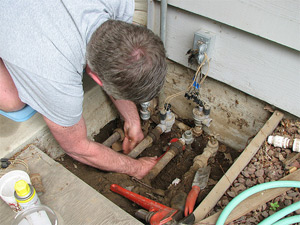 When we do find the problem, we fix it with the best parts available. We only use factory direct, and manufacturer approved replacements. You won't find us shopping at Lowe's or the Home Depot for your system parts. Other companies might use these second rate replacements, but we believe that every repair should be done with longevity as the goal. After all, what good is a repair that goes bad a year or two later?
Call our Baytown irrigation conntractors and get the right fix, with the right parts, at the right price. We're standing by right now!