Your Premier Baytown Sprinkler Repair Professionals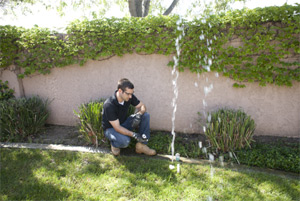 Baytown needed a premier sprinkler repair company and we stepped up and delivered. Our Baytown sprinkler repair team delivers top-notch service to all residential and commercial locations in the greater Baytown area. We deliver great service with quality parts at a reasonable cost. It's hard to beat that.
Our residential sprinkler service will help optimize whatever system you have. It doesn't matter if you have a Hunter, Rainbird or other system we can handle it. We install rain sensors by Krain and controllers by Weathermatic. If you have a commercial system, we do both Toro and Irritrol. Don't go with those handymen who can't tell one system from another, work with the certified professionals at our Baytown shop.
Top Notch Maintenance & Sprinkler Repair in Baytown TX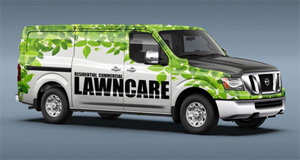 We deliver top notch service every time. Our contractors start the job upon arrival and don't leave until it's done. If we don't have the part we need (which almost never happens because we have thousands of replacement parts on every truck) we'll dispatch a second truck to your location at no additional cost. You're never going to pay for our mistake or oversight. We also carry liability insurance just for this reason.
The service you'll get from us is second to none. We only hire the best contractors and then put them through hands on training with our experts to make sure that everyone performs to our requirements. You'll always get the best of the best when you call us. Our contractors will show up on time, every time. If you have questions, we'll answer them. If you have concerns, we'll fix them.
We Use Only High Quality Replacement Parts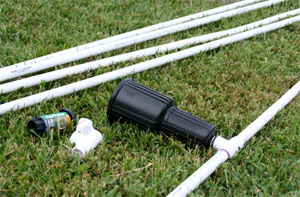 Our technicians only use the highest quality replacement parts for your system. We get them direct from the manufacturer and keep them in our warehouse. We have thousands of pop up heads, hundreds of feet of replacement pipes and every other piece of every system that we service. Under no condition will we use inferior parts, even if it means waiting an extra few days to get a shipment in. You only get the best, guaranteed.
We aren't the cheapest service you will find in Baytown, but we are the best value. You could go with a cheaper service but that would probably mean a less experienced technician using substandard parts and not following best practices. You could go with a more expensive service and get the work done faster, but is it really worth it when you could just wait an extra day or two? We do the job right and we do it at the right price.
Check Out What Our Clients Think About Us!

We never thought that having a single broken sprinkler head can 'cause so much problems. Thanks to these Baytown sprinkler repair pros we now pay less on our water bills, and we have a beautiful lawn.

Jimm & Carrie.

I had the sprinkler system fixed (sort of) many times now, but my biggest mistake was not calling these professionals in the first place. Since they came and fixed it I have no more problems with it and its been almost four weeks now. Thank You!

Mike L.

Our landscape is looking more than amazing. The flowers and other plants are thriving and we couldn't be more happier with our new sprinkler system. We are so glad that we've called them as they provided top quality work at a fair price. We highly recommend them!

Sam & Marry

We're Your Outdoor Lighting Specialists
Is it time to light up your yard? Our outdoor lighting team can install a wide variety of lighting solutions with energy and convenience in mind. Deter would-be thieves with motion activated flood lights, awe your neighbors with smart & contemporary front yard lighting, or enjoy your back yard long into the night with step lights, wall lights, and more. Speak with one of our lighting installers today to learn more.
Fast & Affordable Sod Laying
If you're ready to give up on your sick lawn and start from scratch, a sod lawn may be right for you. We can install pre-grown sod lawn in about a day or two that will transform your yard and give you the perfect place to play catch with the kids. All of our sod lawns are grown locally from hearty, low maintenance blends that are native to the Baytown area. Call our sod laying team today and let's get started on your new lawn!
Get In Touch With Our Baytown TX Sprinkler Repair Team Today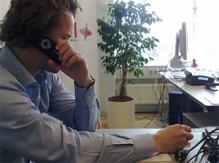 Don't leave your sprinkler system in hands of someone that doesn't have a great rack record. Check our Yelp page and you'll see how good we really are. If you aren't impressed, call us and we'll give you a list of our last 20 projects. Make the call today.
We are proud to serve Baytown TX 77520, 77521, 77522 and 77523